Dr. David D. Magilke
Board Certified Plastic Surgeon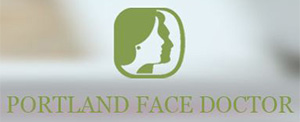 9427 SW Barnes Road, Suite 394
Portland, OR 97225
(888) 307-5771
Serving patients seeking surgical facelift in Portland and the surrounding area
David D. Magilke, MD, is a leading facial plastic surgeon in Portland. He is board certified in facial plastic and reconstructive surgery as well as Otolaryngology. Dr. Magilke has over 18 years of experience in the field. He has appeared on "KGW News" and "AM Northwest" and on KPTV. He has also been featured on 105.1The Buzz and 101.9 KINK FM. Dr. Magilke is known by his patients as a caring physician and an exceptional plastic surgeon with an eye for artistry.
Individuals seeking facial rejuvenation turn to Dr. Magilke for his expertise in facelift surgery. With facelift surgery, Dr. Magilke eliminates sagging skin from the chin, neck and jaw line and removes fat that has accumulated in areas of the face where it is not desired. He also restores muscle tone and repairs the supporting tissue structures, providing a more youthful look throughout the lower face. The Portland facelift surgeon also offers eyelid surgery, brow lift surgery, cosmetic ear surgery and rhinoplasty, which can help optimize the aesthetic benefits of facelift surgery.
For individuals who are not yet ready to undergo cosmetic surgery or who would like to enhance the aesthetic benefits of their cosmetic surgery procedure, Dr. Magilke offers a host of nonsurgical treatment options. Some of the most popular cosmetic treatments at his practice are BOTOX® injectable treatments, which temporarily suspend muscle movement to relax and thus smooth out the overlying wrinkles. Patients also request dermal fillers such as Belotero® and Juvéderm® to fill in fine lines and wrinkles and Juvéderm VOLUMA XC ®, Radiesse® and Restylane® to enhance the cheeks, providing a subtle lift throughout the area. In addition, Dr. Magilke offers Ultherapy® skin tightening treatment as well as laser skin resurfacing for a more even skin tone and texture.
To schedule a private consultation with Dr. Magilke to learn more about your facial plastic surgery or nonsurgical treatment options, please contact his office by calling (888) 307-5771.
What Do Patients Say About Dr. Magilke?
"Exceptional work! – I had hated my neck and eyes for several years when I decided to get them fixed. I didn't know who to go to so I did some research and visited several offices and plastic surgeons. I picked Dr. Magilke based on his willingness to take the time to listen and the knowlege and professionalism of his staff. As a retired RN, I have high standards for how a medical practice should operate. Dr. Magilke and all the staff have exceeded my expectations. Everyone that I came in contact with made me feel like I was their most important patient. It's been a year since my face lift and I'm very happy. I did not want to look pulled or stretched but natural and I got exactly what I wanted. I'm satisfied that I picked the best facial surgeon in town and couldn't be happier with my younger looking face!" —Anonymous
"Phenomenal Service and Fabulous Office Attitude – I feel very strongly that Dr. David Magilke and the entire staff are superb in not only the product they deliver but the outstanding way they treat the patient! The professionalism is truly remarkable and the atmosphere always fun. I've always felt like a part of the family. Dr Dave's aesthetic eye is always appreciated. I consistently depend on him to do the very best, which means he always does the 'right thing.' Thank you all for such a great job and I will continue to be a patient for many years to come!" —Anonymous
"Exceptional doctor who really listens, and goes out of his way to make you happy. Highly recommend! – I could sit here all day and gush over how wonderful Dr. Magilke and his staff are. I had been it to Dr. Magilke's several years ago for a procedure, and he was wonderful back then. I recently went back to Dr. Magilke to correct a breathing problem and remove a family bump from my nose. It has not been very long since the surgery was done, and already not only can I actually breathe so much better than before, but the bump is finally gone! The results were far better than anything I had hoped for! He is a very caring, compassionate man who truly listens to all of your concerns, and isn't in a hurry to get you in and out. A month before my surgery, I used a term to express what I was looking for in an end result. After the first post-op visit, he used the same term I did to describe what I had gotten. He has an amazing attention to detail, and genuinely wants to make you happy. The whole staff is wonderful, and eager to make sure you're comfortable. They also have been on time every time I've been there! If I ever need any facial cosmetic work done in the future, I wouldn't even consider anyone else. If you are at all thinking about any type of facial procedure, you should put Dr. Magilke on the top of your list of doctors to see. You won't find a nicer, more caring doctor anywhere! Very highly recommend!" —Anonymous
More About David D. Magilke, MD
David D. Magilke, MD, obtained his bachelor's degree at the University of Oregon. He earned his medical degree from Oregon Health and Sciences University (OHSU). Dr. Magilke fulfilled Otolaryngology and facial plastic surgery residencies at the University of California, Davis Medical Center. He is a member of the Oregon Medical Association and the Association of Northwest Physicians. Dr. Magilke is affiliated with Providence St. Vincent Medical Center and Legacy Health Care System.

Dr. Magilke is a member of numerous professional associations.
Dr. David D. Magilke also treats Portland rhinoplasty and eyelid surgery patients. To learn more about these procedures, please visit our pages devoted to these topics.
You Can Email Dr. Magilke Here: